Last update :
August 5, 2022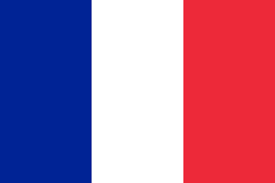 Évaluer la politique française au Rwanda, de 1990 à 2021
Card Number 29814
Author
Audoin-Rouzeau, Stéphane
Title
Évaluer la politique française au Rwanda, de 1990 à 2021
Subtitle
Entre le 26 mars 2021 (date de la remise du Rapport Duclert au Président de la République), et le 27 mai (date du discours de ce dernier devant le mémorial de Gisozi à Kigali), le mur du déni français sur les responsabilités françaises dans le génocide des Tutsi rwandais est tombé. En historien, ne convient-il pas de s'interroger sur la rapidité d'un tel processus ? Deux mois seulement ont suffi pour séparer un « avant » d'un « après », un avant de plus de vingt-cinq années au cours desquelles la mise en cause de la politique française au Rwanda entre 1990 et 1994 se heurta aux dénégations de la majorité des acteurs politiques et militaires de l'époque, et parfois à celle d'une grande partie des médias. En officialisant enfin un discours de vérité, le rapport Duclert a ainsi ouvert une brèche déterminante ; en le reprenant à son compte à Kigali, le président de la République l'a « institutionnalisé », un peu comme Jacques Chirac en juillet 1995 dans son fameux discours du Vel d'Hiv sur le rôle de Vichy dans la déportation et l'extermination des Juifs de France.
Abstract
Between the release of the Duclert Report at the end of March 2021 and Emmanuel Macron's speech on May 27 in Kigali, the wall of denial on French responsibilities in the genocide of the Rwandan Tutsi fell, separating a "before" from an "after". The article proposes to question the speed of such a process and to put into perspective the way in which the policy followed by France between 1990 and 1994 has been critically evaluated since the end of the genocide.