Last update :
November 14, 2022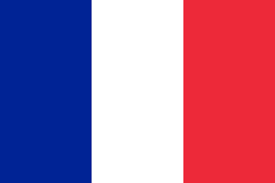 Chasse à l'homme à Kigali depuis la mort des Présidents du Rwanda et du Burundi
Card Number 29467
Uptitle
Journal de 20 heures [1:50]
Title
Chasse à l'homme à Kigali depuis la mort des Présidents du Rwanda et du Burundi
Subtitle
Guerre tribale avant tout, la tragédie du Rwanda inquiète car tous les débordements sont possibles et plus aucune règle n'est respectée.
Abstract
- The situation would become tragic in Kigali in Rwanda. According to the International Red Cross, several thousand people have been killed in the violence provoked by the deaths of the Presidents of Rwanda and Burundi. France does not rule out sending troops to protect our 600 fellow citizens who live in Rwanda.
- Manhunt in Kigali since the death of the Presidents of Rwanda and Burundi. The region is on fire and bloodshed.
- Quarrels do not date from today between the Hutu and Tutsi ethnic groups. They were exacerbated in the 1960s after Belgian decolonization. Since then, Belgium is still on the front line and is preparing to evacuate its nationals after the assassination of 10 peacekeepers from this country.
- Humanitarian organizations are worried because in these circumstances they can no longer even ensure emergencies. Marc Gastellu Etchegorry, "Médecins Sans Frontières": "There would have been around 400 deaths in Rwanda's main hospital, the CHK. As for the wounded, many do not currently have access to health structures and they are scattered throughout the the city. To this must be added many soldiers who are drunk and who take advantage of the disorder to loot and, of course, unfortunately, to kill and commit many abuses".
- So no one is now safe from this indiscriminate unleashing of violence in this small landlocked country in East Africa. Tribal war above all, the tragedy of Rwanda worries because all the excesses are possible and no more rules are respected.
- The French troops, stationed not far from there in the Central African Republic are on red alert this evening, ready to intervene to save the lives of the 600 French people who reside in this territory, to try to restore calm and to spare new civilian victims.
Comment
The 20 o'clock news of France 2 of April 8, 1994 is visible in its entirety here: https://www.youtube.com/watch?v=bs59prP8Ew4