Last update :
May 6, 2023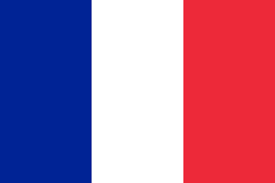 TD Kigali 304 - Objet : Le rôle de la MINUAR
Card Number 30130
Author
Marlaud, Jean-Michel
Title
TD Kigali 304 - Objet : Le rôle de la MINUAR
Cote
TD Kigali 304 ; 20210144/13
Type
Document diplomatique, TD
Comment
This telegram illustrates Ambassador Marlaud's duplicity. He speaks of a meeting which could not take place and which aimed to "fill the institutional void". He therefore does not recognize the authority of Prime Minister Agathe Uwilingiyimana. He notes that it "would have been finally arrested". His TD is 12:35 p.m. She lives 300 meters from the French Embassy and he knows very well that she is going to be assassinated as Minister Landoald Ndasingwa was. He regrets the inability of the UNAMIR to fulfill its mission of protecting personalities when it is attacked with weapons supplied by France to the Rwandan army and when the latter is advised by French soldiers. He recommends that the Security Council make a firm appeal to the Rwandan army to collaborate with UNAMIR when he is in a position to make this appeal on behalf of France, but he is careful not to do so.